Infor
Barcoding is an Infor Alliance Partner
Infor is a global leader in business cloud software specialized by industry. With 17,000 employees and over 67,000 customers in 178 countries, Infor software is designed for progress. Wherever you are in the world, Infor is ready to help. To learn more, please visit
www.infor.com
.
Brand new video! Inforum 2020
Discover the Art of the Possible: Leveraging Barcodes, RFID, and IoT to Enhance Infor EAM Work Order Management
Barcoding, Inc. & LLP Group are pleased to present a conversation for Inforum 2020: A Digital Experience around The Art of the Possible: Leveraging Barcodes, RFID, and IoT to Enhance Infor EAM Work Order Management.
During this conversation, we will introduce both of our organizations and detail the experience each firm has in working with, and deploying technology that extends the capabilities of Infor CloudSuite EAM across your business. We'll present an example scenario and overview of how QR codes, RFID, and IoT could be leveraged, in conjunction with CloudSuite EAM to help improve an organization's response to handling the challenges of Covid-19.
Barcoding and LLP Group Partnership
LLP Group
LLP Group provides business consulting and software services to local and international companies throughout the world.  As a premier Infor Gold Channel Partner and Global Alliance Partner, our approach combines consulting and project management skills with international software products and software development, to deliver cost-effective and pragmatic solutions, striving for innovation beyond the ordinary. Founded in 1992 in the Czech Republic, LLP Group has grown to establish local offices in 9 countries including the United States, Mexico, and Western, Central, and Eastern Europe. 
Together, Barcoding and LLP Group will look to expand the use of Infor EAM with the use of barcoding scanning and RFID & IoT technology.
Infor Alliance Partnership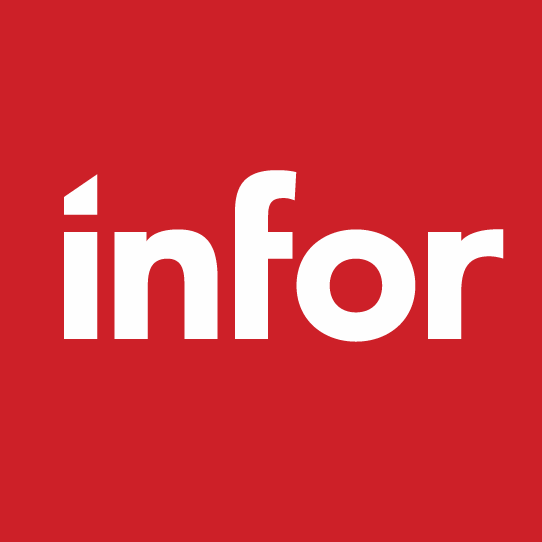 Barcoding, Inc. is a proud Infor Alliance Partner and Sponsor of the 2020 Inforum.
Infor Alliance Partners are recognized leaders within the enterprise service and technology market, with established business practices and solutions designed to help companies improve their operational efficiency.
As an official Infor Alliance Partner, Barcoding will collaborate with Infor and partner LLP Group to deliver solutions designed to enable Infor EAM customers to become more efficient, accurate, and connected. Collaboration will occur at the planning, design, and operational levels so that solutions and delivery can leverage each other for the greatest value to our customers.
Barcoding with LLP Group will have a specific focus on the Infor EAM platform, a best-in-class asset management platform that helps digitize and optimize maintenance operations to reach new levels of efficiency. Infor EAM is an industry-leading and purpose-built asset management system with the ability to scale and transform as organizations change and grow.
Barcoding brings over 22 years of experience in deploying asset management systems, with extensive knowledge around best practices for tagging and tracking assets with barcode/RFID/IoT technology and capabilities to automate data capture. Barcoding can now leverage powerful extensibility tools that Infor offers, like Infor ION, Infor Go, and Infor Data Lake.
With the alliance and partnership with LLP Group, Barcoding will be able to:
Deliver Infor EAM to organizations.
Enhance Infor EAM and/or Storeroom through rich end-point agnostic data capture technologies (mobile, RTLS, RFID, and barcode scanning).
Provide Infor customers with asset/warehouse readiness that will include everything an organization needs to begin tracking with Infor EAM (hardware, infrastructure, labeling, and tagging).
Find out how we can help you implement Infor EAM!
Contact us!